"Work with so much passion that it ceases to be work", has been my mantra throughout the professional life of 18 years. I loved what I did, in my case news anchoring on a national News channel, NDTV. It came naturally to me as if I was born to do this, I was meant to be in the studio talking, with the lights shining on my face, giving a sense of what is happening around, to unlimited number of viewers watching the broadcast.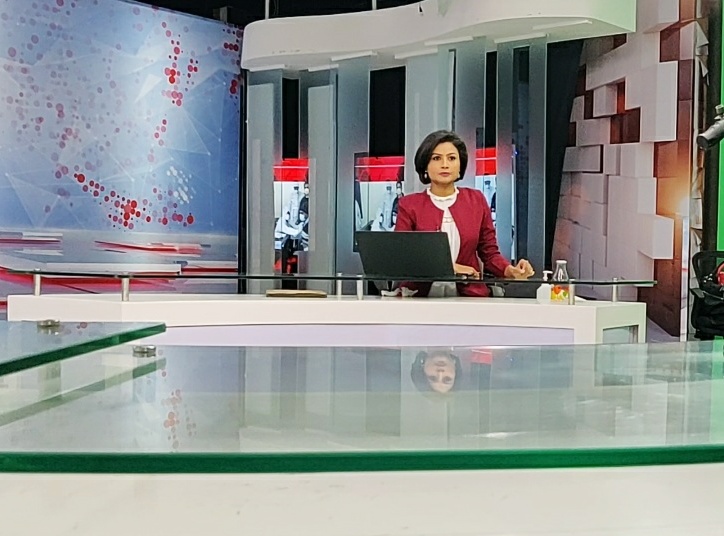 I would not have survived this long had it not been enjoyable to me. I took pride in my work because I gave my best to it. But something started changing inside. I gave my best each time, but I could see the futility behind the whole process. As if there was a voice inside yelling at me saying that you can do much more!!
I stuck around, listening to it, trying to figure out what that meant !
Decoding the core of this dissatisfaction within, sifting through the layers of possibilities and probabilities was a real task. As I was not the only one dissatisfied around at work, there are dozens of others clinging on to the job for the sake of secured income. Working for secured income is not wrong either in a logical way.
But financial flourish was never the main agenda behind my philosophy at work. That doesn't mean I don't like a fat pay checque but money was never the sole reason for me to work. It had to resonate inside for me to give my undivided focus, attention and dedication.
I have always believed that change is the only constant in life. For some reason, may be for being in my comfort zone, I overlooked this aspect in my profession. The facet of news has undergone a paradigm change since I began news anchoring in 2002.
As I figured out, News stopped resonating with me for a number of reasons.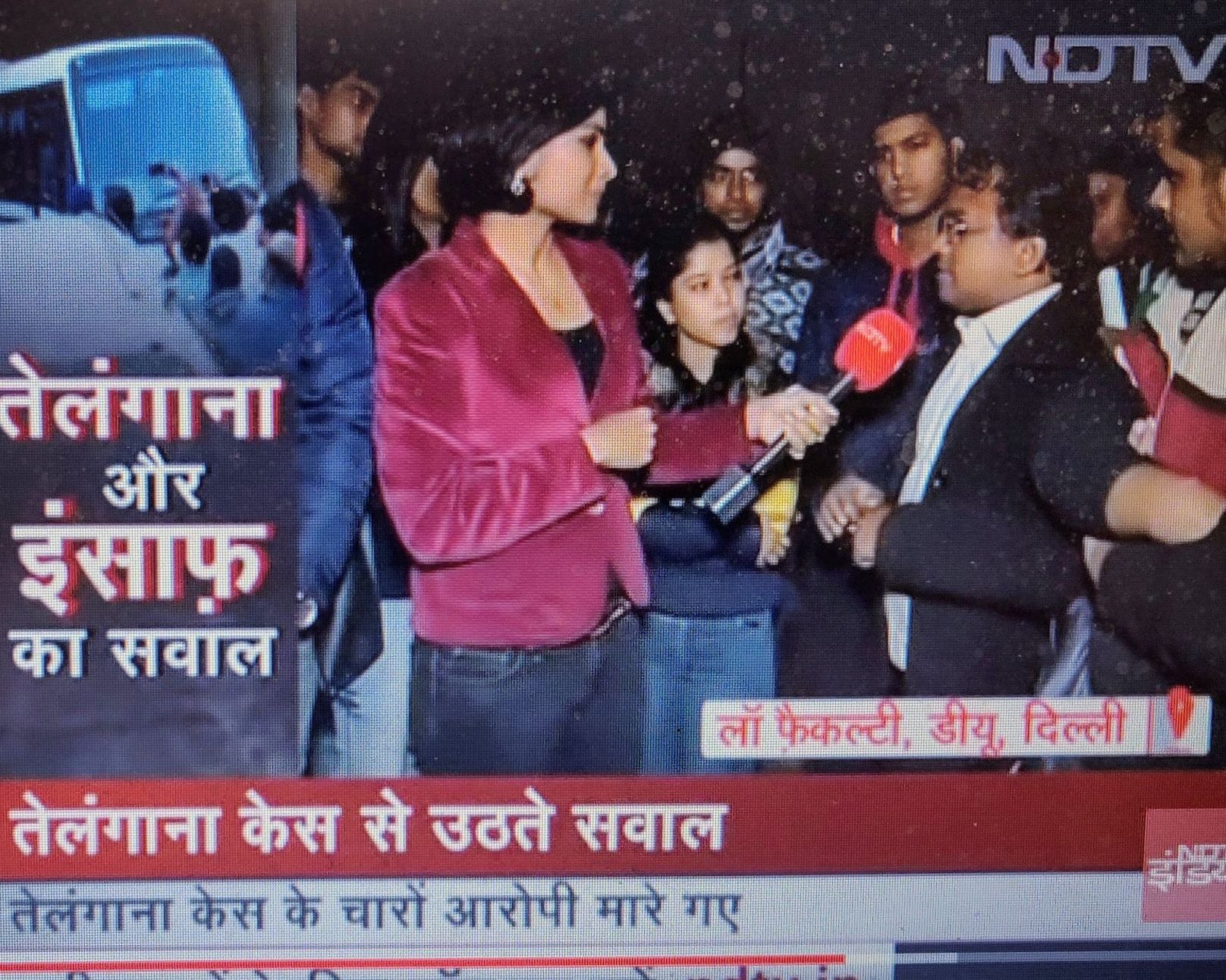 News in general has lost its sheen. Its become toxic in many ways with most of the news channels dishing out biased, skewed outlook in the name of news.
It is more about revenue and less about substance.
News has become obsessed with politics, dismissing issues that really matter.
Peddling pseudo-nationalism and hatred propounded by most news channels with divisive agendas is doing a great disservice to the profession
All this holds true for the overall news scenario and is not a statement in particular against the news organisation where I worked as NDTV had been notches better than other news channels.
At an internal level, I realised what I was doing for a living was diametrically opposite of what I believed in. I am a die-hard optimist who would see a ray of light even in the darkest of clouds. And here I was delivering out news, one after another loaded with negativity.
In news business, negative news almost always trumps positive news because of its shock and effect value.
In the past few months, I am on a reading spree in the zest to rediscover myself. I must admit I have laid my hands on some very transformative and life changing books. One of the very interesting revelation has been you are what you speak.
Your words have a profound meaning even if you are not serious about what you mean. You give power to what you say. You cannot talk what is ill or ailing the society all the time and expect a healthy meaningful life.
It is a deep dive and it took me long to uncode this on the road to self-empowerment. In this context, I asked myself how could I see myself grow in something that does not resonate anymore at the personal level. Materialistic growth may happen as it had for me in the last 18 years but what about the real growth that matters?
The dawning of this truth has a spiritual overtone to it. I am on the path to finding my purpose. Something that wasn't giving me the same kick as it would earlier, had to be released to find greater joy and sense of purpose in my work. I was meant to discover the gifts and talents lying dormant within which I can share with the world.
The journey of self-empowerment taught me that how I look at myself makes all the difference. If I am working with a sense of compromise for the sake of secured income, I am doing more harm than good to myself. You cannot be commanding your life from a point of compromise. For me if it is not on my terms then it is helplessness and weakness exhibited.
Compromise while being in your comfort zone dulls the desire to fire and diminishes your value in your own eyes. For the world to see and appreciate you, you have to live up to your highest image which is only possible when you choose and make decisions and not surrender to the circumstances. Success favours the brave and being brave to embrace life with all the passion is the call of the day for me.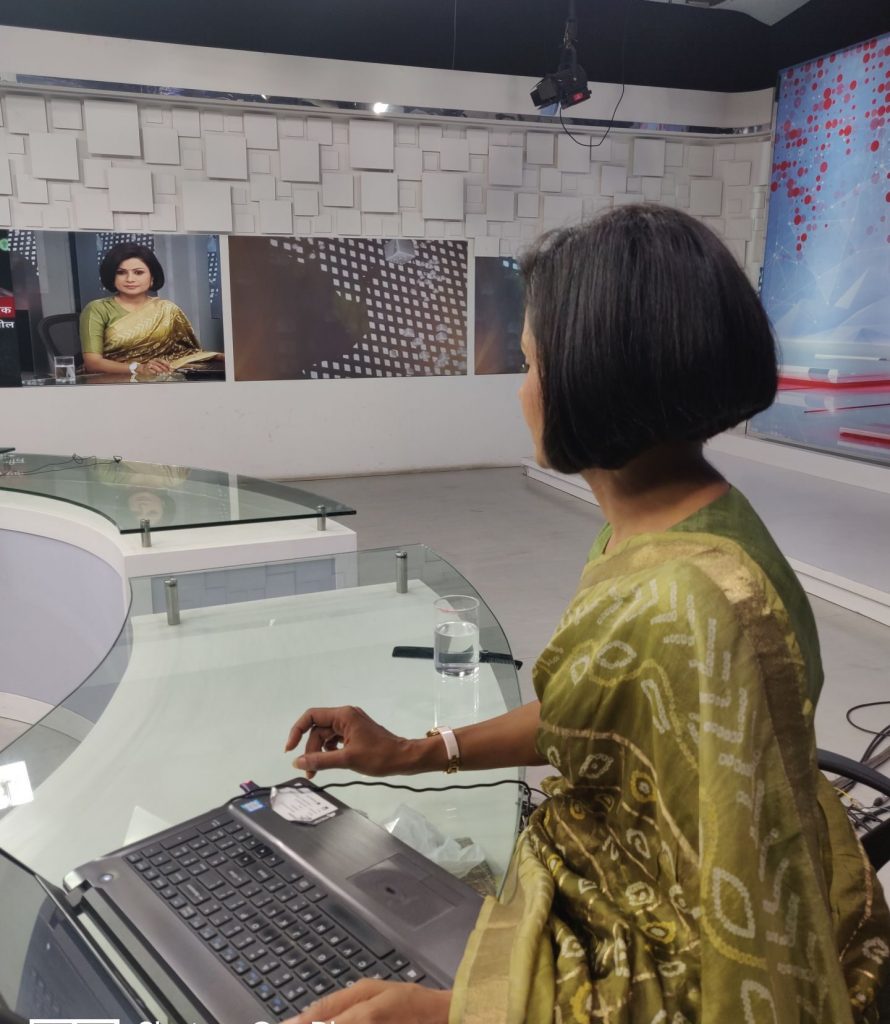 I thought a lot, took a sabbatical from news anchoring for 3 months. Hundreds of messages started pouring on platforms like Facebook, Instagram and twitter as weeks passed into my sabbatical. DM's from followers on social media asking me when am I joining back?
It felt good that people were missing me on TV screen. They want to see and engage on news with me. On the other side, a lot of people in my social circle, my family and friends argued that this is not the right time to call it quits.
Talking about the scenario due to pandemic, my well-wishers argued "when so many people are losing their jobs due to economic uncertainty, how could you quit on your well-paid job?" A job that gave me name, fame and the comfortable life that I enjoy. I was advised to hold back and continue for at least 12 to 18 months till the situation normalises post this pandemic.
In these three months I introspected and felt it was the right time to decide. It is now or never. Hard times are challenging but most receptive to changes if you have a desire to kill and make it.
I could not ignore the inner call asking me to reinvent. It meant embracing the unknown, treading the path not traversed, and taking the plunge in something new. So that I can shine my light and serve my purpose. Something that inspires, empowers and nudges people on the path of better living.
I am very happy pursuing my purpose, which is now to spread positivity. I am on a mission to help people rediscover their power and a way to an empowered life through different verticals of my company.
Letsfigureoutlife is one platform that is a part of reinventing myself. I hope you found some take away in this piece of thought, something to think over and introspect if you happen to be cosy in your comfort zones.
To wrap it up, this blog is not meant to tarnish the entire news industry with a negative brush but it's an expression of my feelings that led to my transformation. A lot of people engaged in news are doing a selfless, national service which is demanding to say the least. I can say from past rich experience it takes a lot of effort to deliver credible and responsible news.
Do share and give your feedback on what you think. I will keep posting the empowering blogs on Letsfigureoutlife.com that help you lift your game and inspire for change.